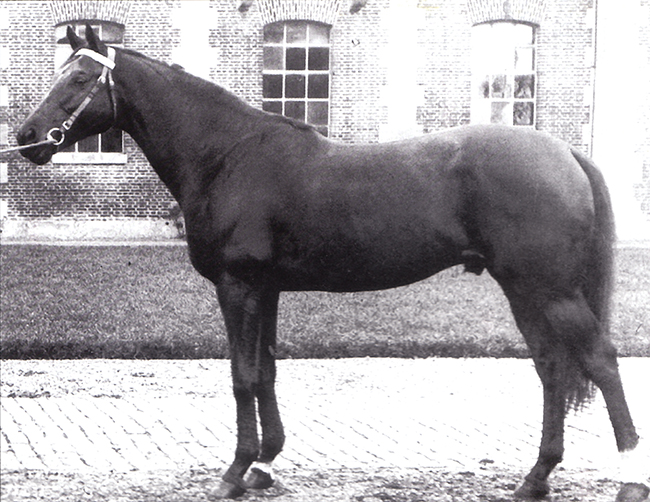 Furioso, son of Precipitation and sire of Furioso II, "the most influential stallion in modern sporthorse breeding full stop."

From a new article by Christopher Hector of The Horse Magazine, Australia:
"Precipitation was born in 1933 and died in 1957, Bay Ronald was born in 1893 and died in 1907, and yet these two stallions are still influential today in the world of sport horses and it seems their influence is getting stronger as the two lines become more and more entwined…
"Almost anyone who has even the faintest knowledge of jumping bloodlines knows the names Precipitation and Bay Ronald, but what is perhaps a little more surprising is the way these two have shaped modern dressage breeding in tandem—what started out as a survey of two stallion lines became much more interesting in the process of researching the story."
Enjoy the full article, which tracks descendants and percentages, and charts modern influence - click here.