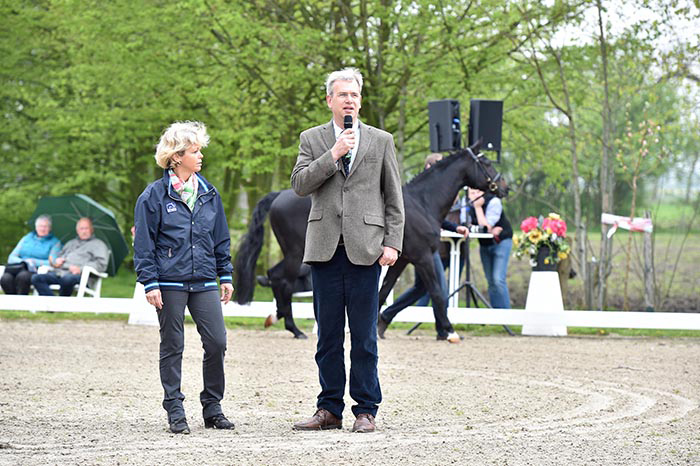 Jens and his wife, Susanne at their stallion show – photo Kiki Beelitz
If you could be a fly on the wall and listen to frank conversations between European breeders, would you do it? That's often what an article by Chris Hector of HorseMagazine.com reads like. Breeders are nothing if not opinionated - and Chris asks the questions that bring out the most interesting opinions and viewpoints.
Most recent is "Breeding for Sport - Not Fashion - with Jens Meyer." Jens Meyer is a dressage breeder whose goal is to breed for Grand Prix performance potential. He says, "I was always very traditional, Hanoverian...," but today he is looking more toward the Dutch. In the interview he goes into his reasons.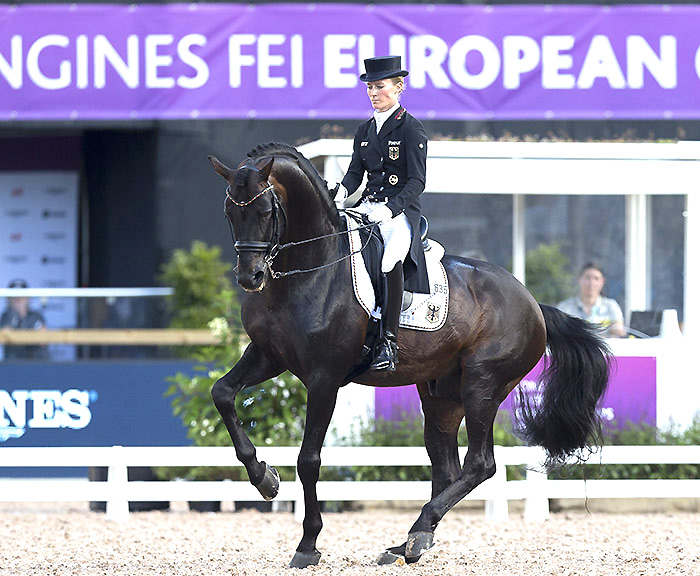 Damsey, one of the discoveries of Jens Meyer, is owned by Leatherdale Farms, Minnesota.
Photo: Claes Jakobsson/FEI

Leatherdale Farm stallions on WarmbloodStallionsNA.com, all standing in the US:
E.H. Herzensdieb
Tambour x Tivano
Trakehner Licensing Champion in Germany and Proven Dressage Competitor & Sire.
Flemmingh x Inselfürst
Oldenburg Licensing Champion in Germany, Exciting Young Sire awarded 1c Premium
Florestan I x Donnerhall/Old.
Classic Florestan I/Donnerhall Bloodlines, Proven Dressage Competitor & Sire.
His Highness x Rotspon
Sought after His Highness & Rotspon Bloodlines; Proven Dressage Competitor & Sire.