Enjoy one of Warmblood Stallions of North America's more popular Foundation Friday posts! Every other Friday we will be featuring a foundation sire - one who has been influential in the development of warmblood breeds. We pull from the incredible archive of The Horse Magazine, published by Chris Hector of Australia. Thank you, Chris, for permission to draw on your expertise!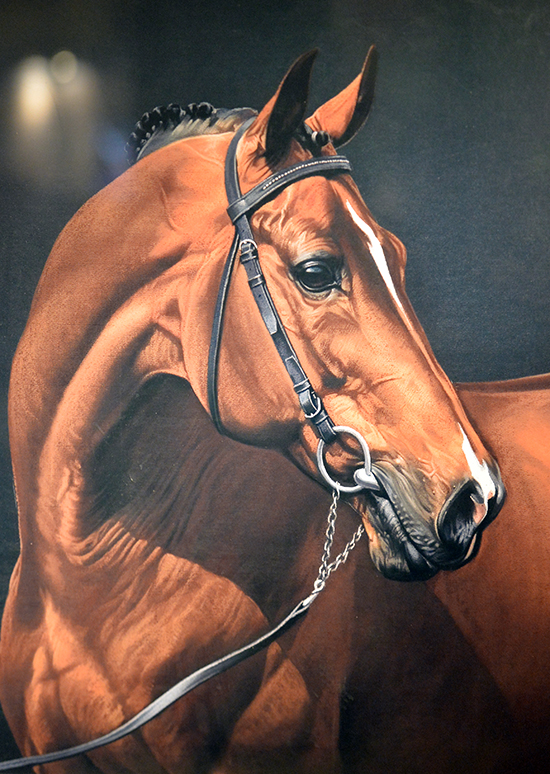 1972–2003
168cm
Bay

Breeder: J. A. Dijkstra
Wiepke van de Lageweg bought Nimmerdor at a stallion show as a two-year-old, for the (then) considerable sum of 25,000 florins. With that purchase, Wiepke went from a humble cattle dealer to one of the future keepers of Nimmerdor, who was voted "the stallion of the 20th century" in the Netherlands in the year 2000.
He was selected for the Los Angeles Olympics, but his owner, Wiepke van de Lageweg, decided he should stay home and concentrate on his breeding activities.
Nimmerdor has proven himself to be the sire of sires. Even before he retired from the competition arena, his progeny were starting to make their way through the ranks. Nimmerdor was ranked 29th on the World Breeding Federation ranking for the period 1992/2001 based on a staggering 42 international level jumpers. At the time of his death he left 18 approved sons, and 37 approved grandsons.
---
To read the full article as it was published on The Horse Magazine website - along with full pedigree of
Nimmerdor, click here. The publisher and creator of this incredible resource, Christopher Hector, is the
author of The Making of the Warmblood Horse.
Looking for classic Nimmerdor bloodlines? There are several stallion descendants of Nimmerdor in North America. Click on the following links to read about each of the ones on WarmbloodStallionsNA.com: