Here is one of Warmblood Stallions of North America's more popular Foundation Friday posts. Every other Friday we will be featuring a foundation sire - one who has been influential in the development of warmblood breeds. We pull from the incredible archive of The Horse Magazine, published by Chris Hector of Australia. Thank you, Chris, for permission to draw on your expertise!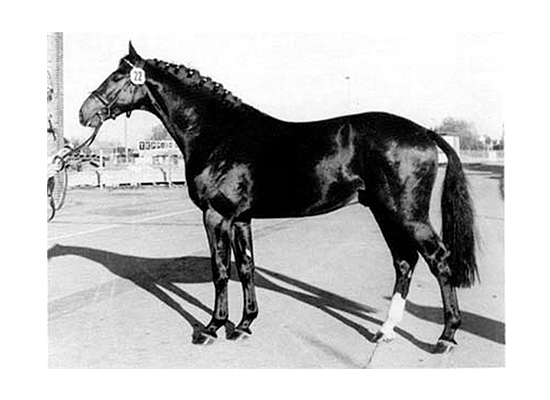 Caletto II
1976 – 1984
169cm Brown
Breeder: Klaus Martin Both, Obendeich
Stood at: Woerden 1981-1983, Wellinghausen 1983
Despite only standing for four seasons, Caletto II may well be the most important son of the jumping super-sire Cor de la Bryère.... Considered the perfect Holsteiner type, Caletto II was a sensation right from the start...
He was described thus in the Stallion Book of the Holsteiner Warmblood Breed by Dr. Dietrich Rossow: "Significant stallion of Thoroughbred, performance type. Harmonious and deep-bodied. Smooth topline, slightly herring-gutted. Muscling not well let down through the haunches. Clean, correct legs and feet. Good walk and trot, absolutely marvelous canter. Very good jumper. Extraordinary form over fences, brilliant with knees. Good temperament."
Rossow was equally enthusiastic about Caletto II as a sire: "Improvement sire! Offspring mainly of his type with Cor de la Bryère hindquarter. All are performance horses. Five approved sons, 91 approved daughters."
---
To read this article as it was published on The Horse Magazine website - along with full pedigree of
Caletto II, click here. The publisher and creator of this incredible resource, Christopher Hector, is the
author of The Making of the Warmblood Horse.
Interested in Caletto II bloodlines for your mare? There are several stallion descendants of Caletto II in North America. Click on the following links to read about each of the ones on WarmbloodStallionsNA.com: