"One of the things that amazed me on my first visit to the KWPN stallion show, was the frank and open assessments offered by the Commission members at the press conferences. 'Typical Dutch,' I was told with a smile."
Spoken by publisher Christopher Hector about his experience at the 2020 KWPN stallion show. The above excerpt is from one of the analytical articles about jumper and dressage breeding posted in March by
The Horse Magazine
of Australia.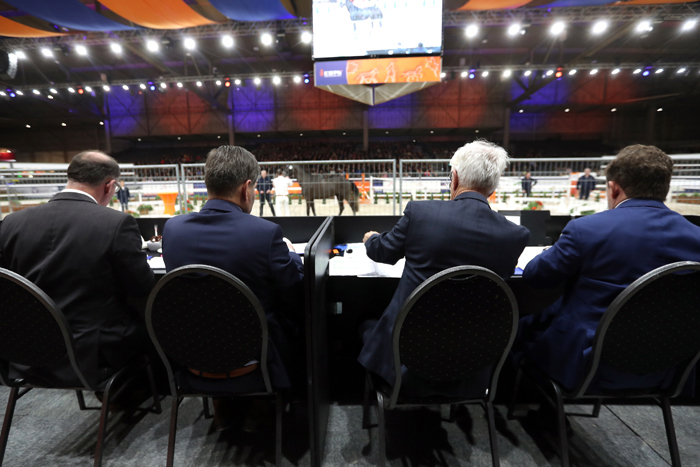 The jumper commission at the KWPN stallion show
Jumping Breeding and the Future
Co-author Christopher Hector interviews Cor Loeffen, head of the KWPN stallion commission, at the 2020 Stallion Show. They discuss preparation of stallions, trends for the future, and of course pedigree details. Co-author Gemma Alexander provides statistical charts for comparing information.
Click here to read the full article on The Horse Magazine
The Future of Dressage Breeding
Again
The Horse Magazine
brings us statistical analysis of pedigree and other information, this time for dressage. At a special English-language session, he was able to interview all three members of the Dressage Commission - Marian Dorresteijn, Johan Hamminga, and Bert Rutten - about strengths and weaknesses, bloodlines, and who looked promising.
Click here to read The Horse Magazine's full article
Comparing the statistical analyses of the jumper stallions with the dressage stallions was quite interesting!