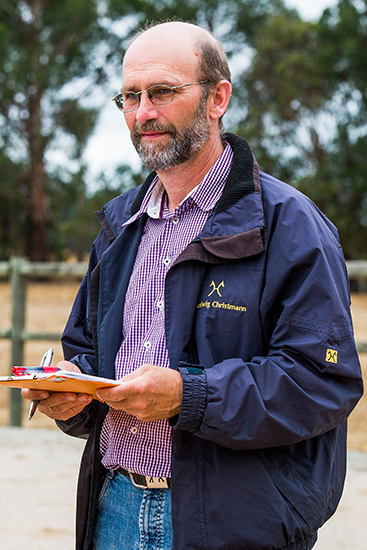 Dr. Ludwig Christmann has been a welcome guest in North America for decades because of his sensible insights into breeding. His knowledge of bloodlines is phenomenal, and his generosity in sharing his knowledge is an inspiration.
Christopher Hector, of The Horse Magazine, interviewed Dr. Christmann this year, and they touched on many general breeding topics, and many specific examples for illustration. His far-ranging opinions - what works and what doesn't, his thoughts on Dutch vs. Hanoverian horses, how WFFS was handled, modern trends in breeding, why the Hanoverian has been successful, and the dangers of breeding to young but untested stallions - are all well worth the read.
For example, the creation of superstar young stallions who are not really proven in either breeding or sport is a huge phenomenon. Dr. Christmann's understated response to a young dressage stallion who had 600 mares in his first year: "I would like to see a little less excitement."
Another interesting point was the difference he drew between breeding a saleable horse and breeding a Grand Prix horse. He said that in Germany, "There are some breeders who want to breed a Grand Prix horse, but the majority want a horse that is saleable, a horse that is a super young horse." Inherent in that is the recognition that a horse that is saleable as a young horse - flashy, lots of front end movement - is not necessarily the horse that has the talent for FEI work.
I believe it is a world-wide problem - that riders are too easily swayed by flashy movement in a young horse. It has led to flashy movement as a breeding goal, perhaps at the expense of other, more desirable traits.
Read the thought-provoking interview with Dr. Christmann here.