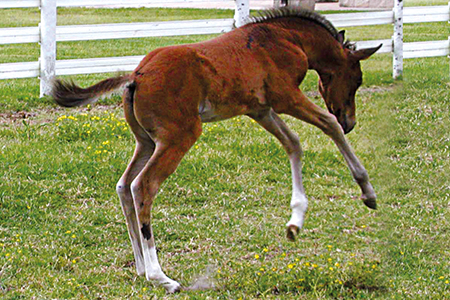 Quidam de Revel II Z
Christopher Hector, of The Horse Magazine in Australia, has a new article out on cloning horses, and whether that's been a success or not. He looks at the horses that have been cloned, their competition results, and the results of their offspring. He interviews the people involved, and gets a picture of where cloning is today. He looks at the reasoning behind cloning - whether it's to get breeding stock or competition stock - and what has been most successful.
Click here to read "Clones - Success or Failure".