Here is the next installment of Warmblood Stallions of North America's Foundation Friday. Every other Friday we will be featuring a foundation sire - one who has been influential in the development of warmblood breeds. W
e pull from the incredible archive of
The Horse Magazine
, published by Chris Hector of Australia. Thank you, Chris, for permission to draw on your expertise!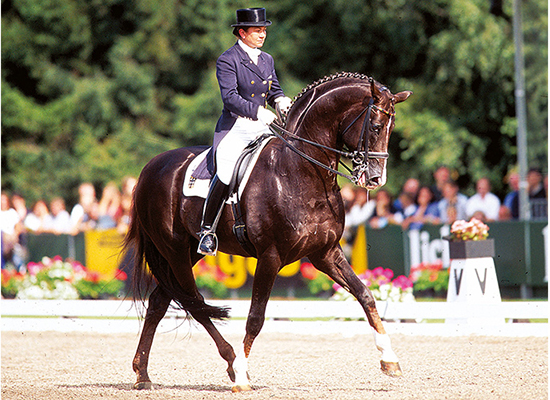 1981–2006
172 cm
Liver Chestnut
Breeder:
Otto Gärtner
D
onnerhall's talent was apparent right from the start, and he scored 131.92 to be second in his performance test at Adelheidsdorf in 1984. Donnerhall's competition career is the stuff of legend. He won many Grand Prix, Grand Prix Specials and Freestyles for Mrs. Rehbein.
---
To read the entire article, with pedigree, details of Donnerhall's sons and daughters, on the Horse Magazine website, click here.
There are several stallion descendants of Donnerhall in North America. Click on the following links to read about each of the ones on WarmbloodStallionsNA.com: