Here is the next installment of Warmblood Stallions of North America's Foundation Friday. Every other Friday we will be featuring a foundation sire - one who has been influential in the development of warmblood breeds. W
e pull from the incredible archive of
The Horse Magazine
, published by Chris Hector of Australia. Thank you, Chris, for permission to draw on your expertise!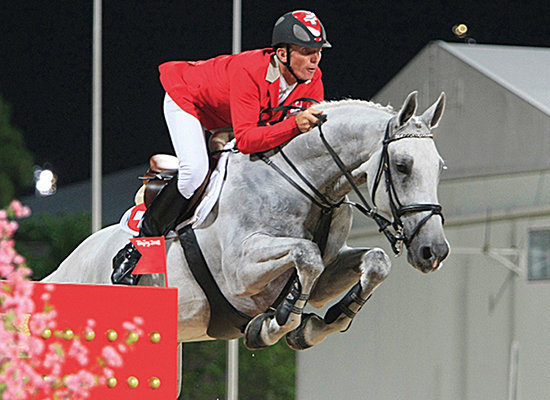 1981–1994
174 cm
Grey
Breeder:
Ramus Boyschau
Cantus was Caletto I's first crop in Holstein. His dam, Monoline, was by the tough competitor Roman and out of an advanced showjumper, USA.
Cantus, who died far too early in 1994, was a successful
sire
of showjumpers right from the start. Come On, his internationally best-known approved son, won many times at Grand Prix and Nations Cup level with Ralf Schneider and the Princess Haya of Jordan.
Cantus produced 25 approved sons, including Cassius Clay (1992 Viernheim champion stallion), Cascavelle, Colbert GTI, Canaletto (both private stallions in Holstein), Cyrano (private stallion Hesse) and Cellestial (private stallion Oldenburg).
At the 2000 Olympic Games in Sydney, the Cantus gelding Calvaro won the silver medal with the Swiss team and his rider Willi Melliger.
In 2004 Cantus's progeny had winnings of €1.35 million.
According to Thomas Mohr, manager of the Maas J Hell stallion station, where Cantus stood:
"Cantus was for 15 years one of the most successful showjumping
sires
– with horses like Calvaro with Willi Melliger. The horses by Cantus were very powerful and easy to ride, sometimes not the prettiest horses, but very willing to perform."
---
To read the entire article, with pedigree, details of Cantus's sons and daughters, on the Horse Magazine website, click here.
There are several stallion descendants of Cantus in North America. Click on the following links to read about each of the ones on WarmbloodStallionsNA.com: