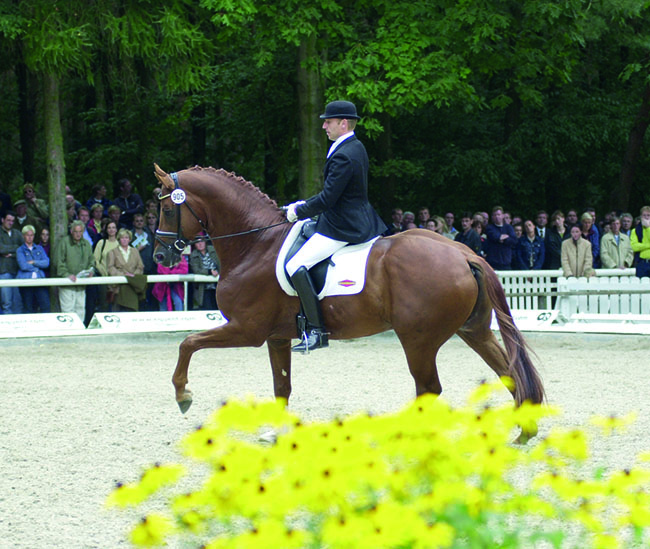 Johannes and one of his Bundeschamp stars, Wolkentanz. Photo: Roslyn Neave
Here are some thoughts on breeding, training, and young horse classes from German young horse specialist Johannes Westendarp, in a new article by Christopher Hector.
"Johannes Westendarp was a breath of fresh air at DJWTS! His message in his young dressage horse clinic? Make them comfortable and confident and Johannes should know, he has produced some real stars..."
Read the entire article in the latest issue of The Horse Magazine. Click here.