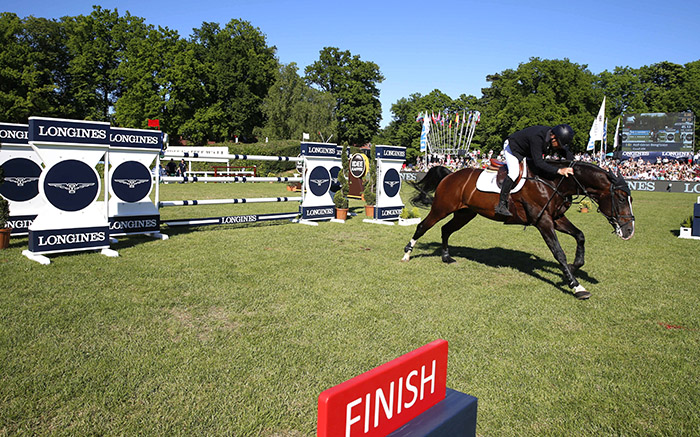 thm photo of Casall's final win.
"Casall finished his illustrious career on home – Holstein – soil, winning the five star Grand Prix of Hamburg and was immediately retired…"
Read the newly updated article on Casall on horsemagazine.com, in their Great Stallions series. The Great Stallions archive is a tremendous resource for breeders, with detailed articles on the foundation sires of all the European warmblood breeds. The article on Casall spans his career, and has been updated to describe his final win and retirement.
Other new topics on horsemagazine.com include Andrew Nicholson's views on cross country schooling causing accidents; and a tribute to François Robichon de la Guéinière, the Greatest of the Old Masters of dressage.
Click here to read about Casall.